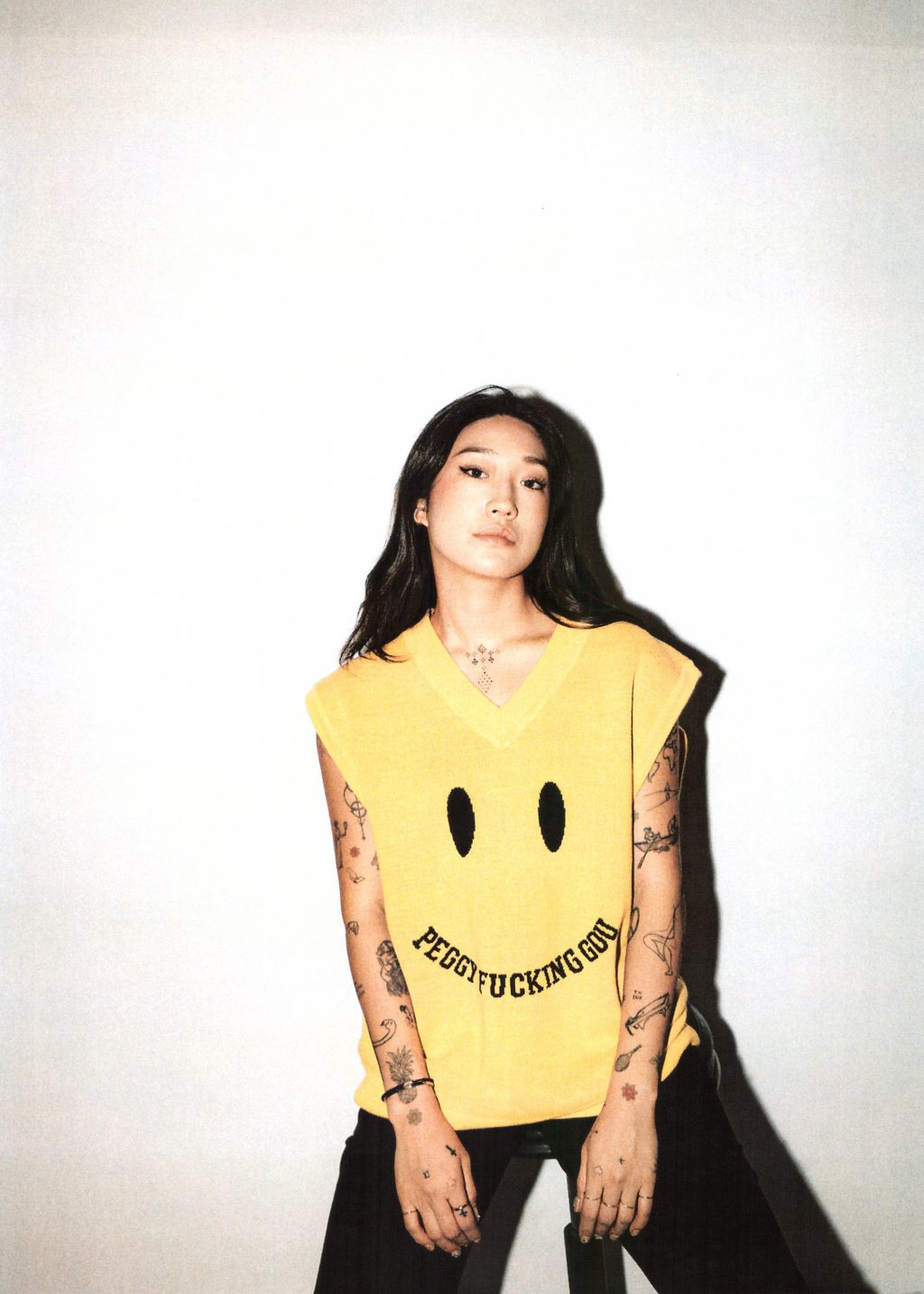 Few artists in recent memory have made the impact of Peggy Gou. Already an icon of club culture and fashion, Gou's creative instincts and curious spirit could have led her down many paths; designer, pianist, writer or editor. Instead, as one of the world's most recognisable and recognised DJs, founder of music and design label Gudu and a keen collaborator with a family of distinctive creatives, Gou has distilled each of these passions into a celebration of electronic music and alternative culture, a personal vision that has resonated universally.
Having studied in London and experienced the inspiring glory years of much-missed club Plastic People, the whirlwind time since has seen Gou honouring electronic music's heritage whilst imprinting upon it her own unique personality. Gou's natural feel for the warmth, joy and freedom of house and techno's legacy led to a run of irresistible releases that quickly became international hits; Gou Talk, It Makes You Forget (Itgehane), Starry Night and Jigoo (with US house music legend Maurice Fulton), earning acclaim from Pitchfork, Billboard, the Guardian, Vogue, the New York Times and FADER along the way in addition to landing Peggy on the cover of magazines across both music and fashion.
These iconic tracks and their playful, unmistakable MPC rhythms and irresistible melodies have lead to a touring schedule that has taken in any number of the world's leading clubs and festivals, from Glastonbury to Dekmantel, De School to Printworks, alongside her own personally curated 'Pleasure Gardens' - a one-day festival in London's leafy Finsbury Park. Gou's triumphant and timeless DJ sets speak fondly to an open-ended musical philosophy, energised by a diverse range of influences, from J Dilla to Patrick Cowley, the Yellow Magic Orchestra through to DJ Sotofett. Her singular sound is one that can veer seamlessly and creatively between pumping techno, playful house and more abstract compositions.
Underscoring her prowess as a selector, Gou's contribution to the legendary DJ-Kicks series arrived via !K7 in 2019, traversing original cuts and remixes from Aphex Twin, Kode9, Andrew Weatherall and Pearson Sound alongside herself, taking the opportunity to present a new track, 'Hungboo'. Upon release, Crack Magazine recommended Gou's mix as "steeped in the sort of eclecticism that not only makes for an interesting listen, but reveals a musical knowledge that only comes from years of curiosity."
2019 also saw Peggy asserting her status as a truly independent artist by launching her own Gudu Records label. With a name intended to honour both her Korean heritage and devoted fanbase, it's double meaning as a pun for "Peggy Gou does" highlights both the playfulness of Gou's approach to her creative pursuits and the work ethic that has helped her carve out a unique space in the culture.
Beginning with her scene-conquering 'Moment' EP and its accompanying music video, Gudu has already amassed releases from established electronic luminaries such as DMX Krew and the aforementioned Maurice Fulton (with whom Peggy collaborated with on the track Jigoo for his 'Earth' EP), and next wave talent such as London's JRMS and Italy's charismatic Brain De Palma. Gou's ambitions for the label are limitless, with plans for the further discovery of new talent from around the globe, reissues of rare & out of print records that have influenced her sound, and further collaborations with iconic & influential producers with whom she has forged strong bonds since her emergence on the scene. In the meantime, she is hard at work in the studio working on a debut album that promises to be one of the most exciting LPs of this nascent decade.
(Biography by John Thorp)

Design by ANGELO